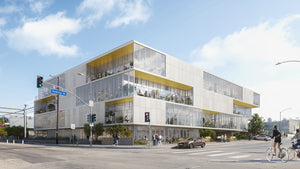 Best in Class Creative Office
The Design and Building
5950 Jefferson is a 4-story 80,300 square foot building located in the heart of the Jefferson Corridor near Culver City.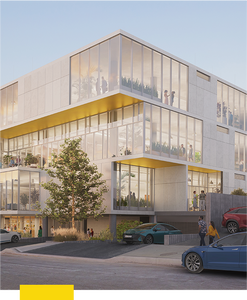 The architectural language of stacked shifting boxes provides opportunities for outdoor extensions of office space in the form of en suite outdoor terraces. These flexible terraces provide space for breakout meetings, social events, and larger gatherings. The orientation of the terraces take advantage of the various views from the site: the Pacific Ocean to the west, the Hollywood Hills to the north and the Baldwin Hills Scenic Overlook to the south.
Natural building materials, including the reinforced concrete structure and subtle variations in exterior cement panels complement the floor-to-ceiling glass and native landscaping.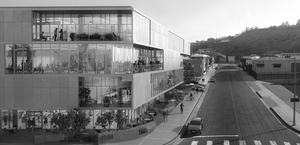 Culver City and the Jefferson Corridor are growing tech and
media hubs, attracting tenants such as HBO, Amazon, and Apple.